"
Start your happy journey with YCloud
"
Reach your customers
via YCloud SMS platform in various scenarios
Reach your customers via YCloud SMS platform in various scenarios
Whether you are startups or large enterprises, we will always be your ideal choice!
Why YCloud?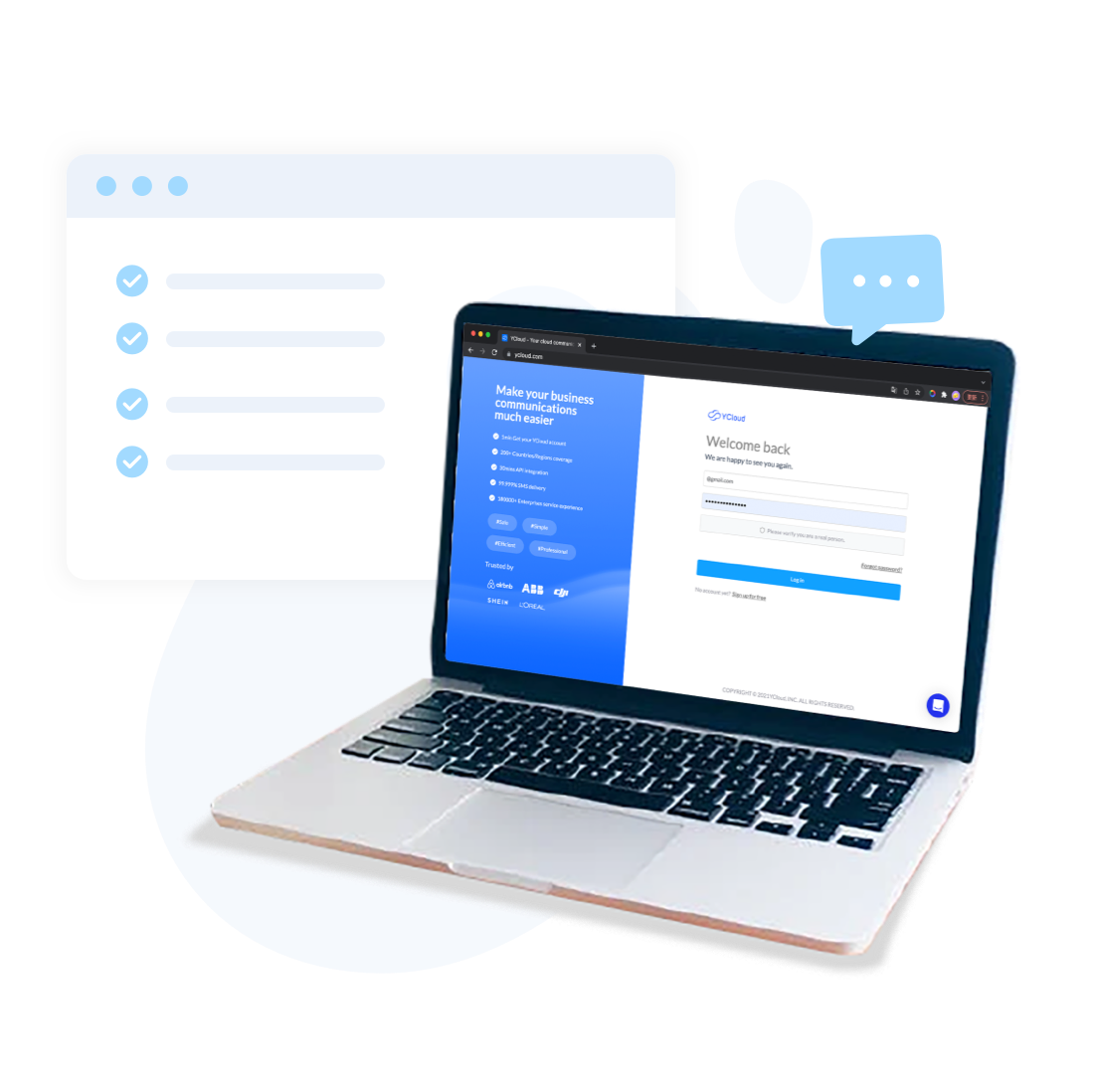 Easy-to-go
Register for free based on self-service portal.
Integrate APIs in 30 minutes without any complexity.
Comprehensive API reference codes in your preferred language.
Try it for free
Global deliverability
Unified API with 99.999% uptime, facilitating integration with 1500+ direct carrier connections across 200+ countries.
Unraveled delivery insight at your fingertips to track every interaction with your customers.
Elaborate guidelines for global regulations and compliance to help you communicate effectively and compliantly
Try it for free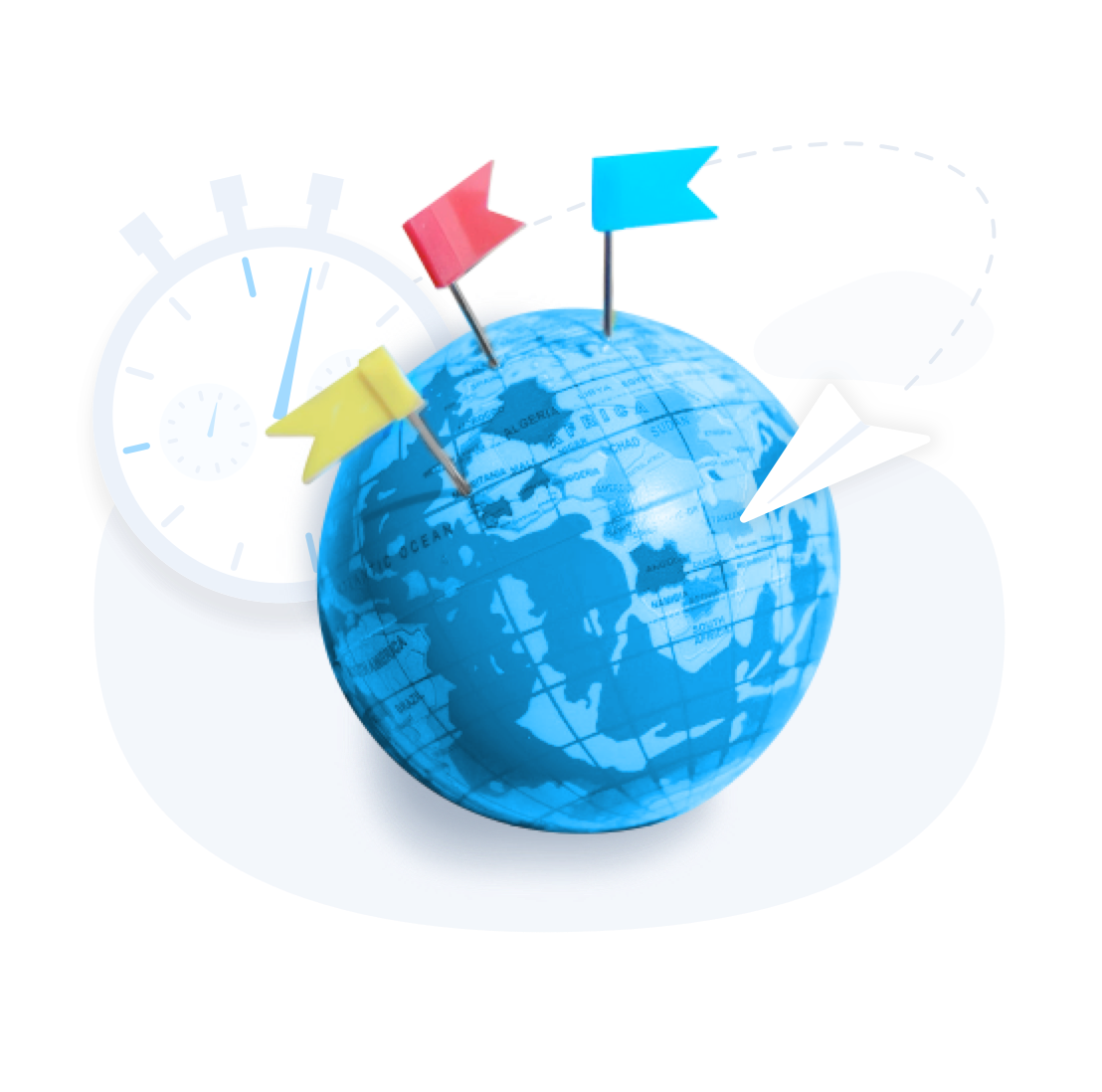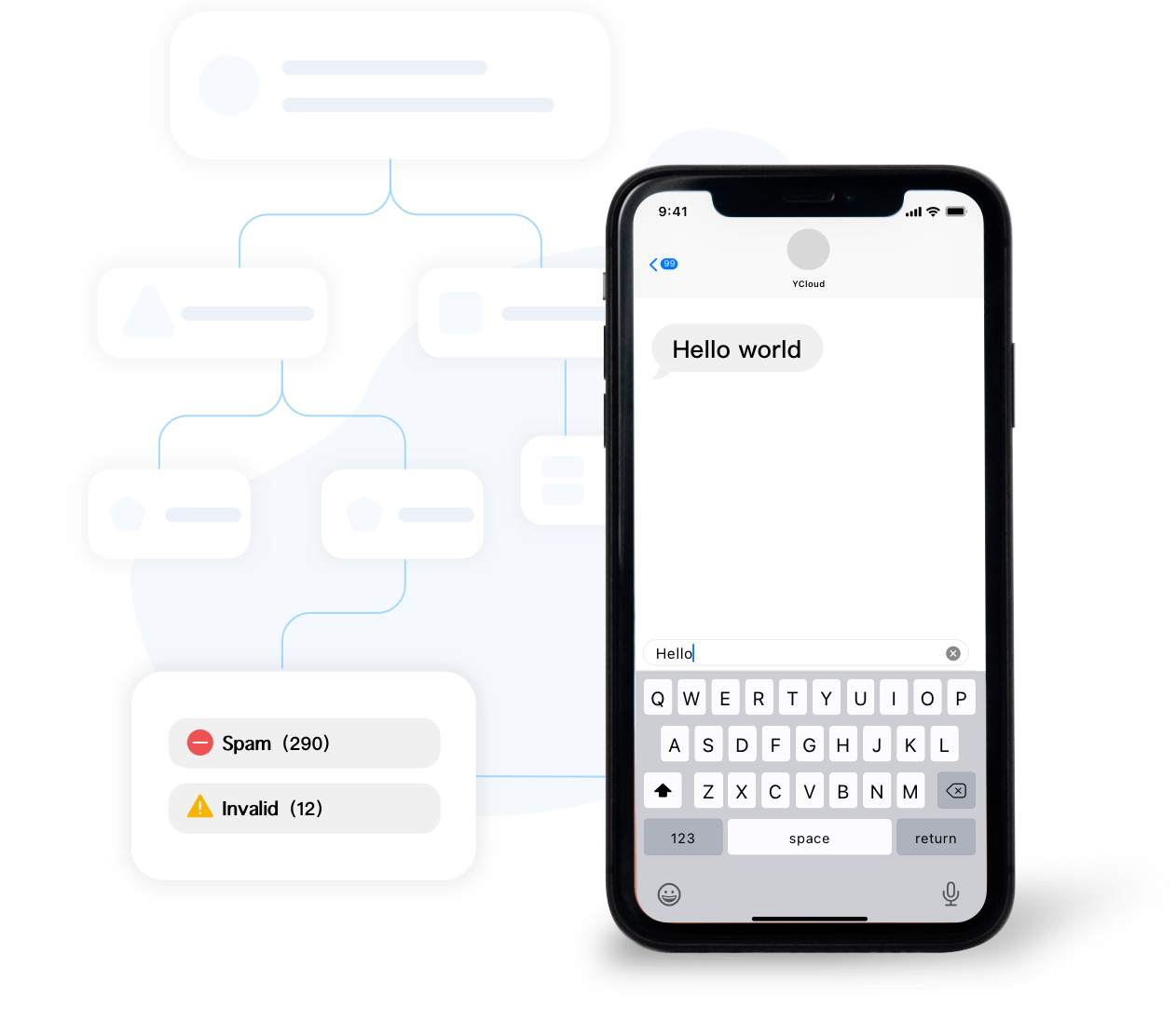 Automated technology
Global monitoring system to optimize and troubleshoot channel performance.
Resilient servers and channels for higher and faster throughput.
Advanced security system to automatically protect you and your customers from fraud and spam.
Try it for free
Details matter
Bulk Messages
Web-based solution to schedule text messages with preciseness and efficiency. Flexible pause or cancellation, arranging your business with freedom.
Data Analysis
Get access to visual statistics analysis for intensive data, helping you make data-driven decisions.
Customized Sender ID
Customize your own Sender ID with alphanumeric characters, making your brand identifiable to increase open rates and grow your business.
Number Lookup
Seamlessly check the validity of phone numbers and locations. Split landline and mobile numbers programmatically to avoid cost loss agilely.
Pay as you go
Low top-up threshold of only 10 USD.
No expiration. No upfront costs. No cancellation fees.
Usage-based pricing with additional discounts for committed usage as you scale.
Sign up
Start your journey for free!
"
Building global communications has never been so easy!
"