Inbox
: WhatsApp-based Customer Service Desk
YCloud Inbox is a user-friendly customer service desk that offers online conversations, customer management, and statistical analysis to help businesses effectively improve team efficiency and customer satisfaction.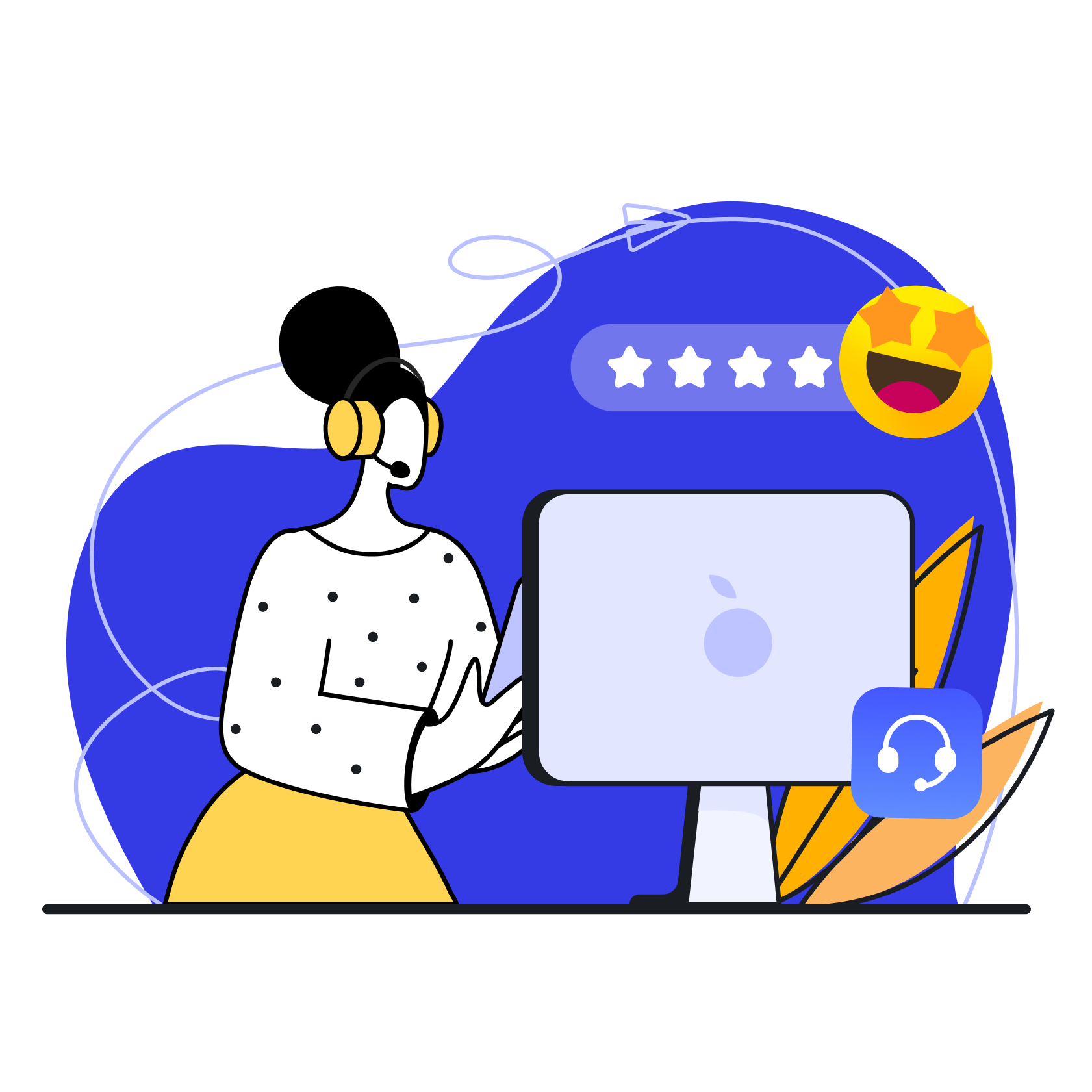 Simple and user-friendly
Streamline customer conversations and improve work efficiency effortlessly.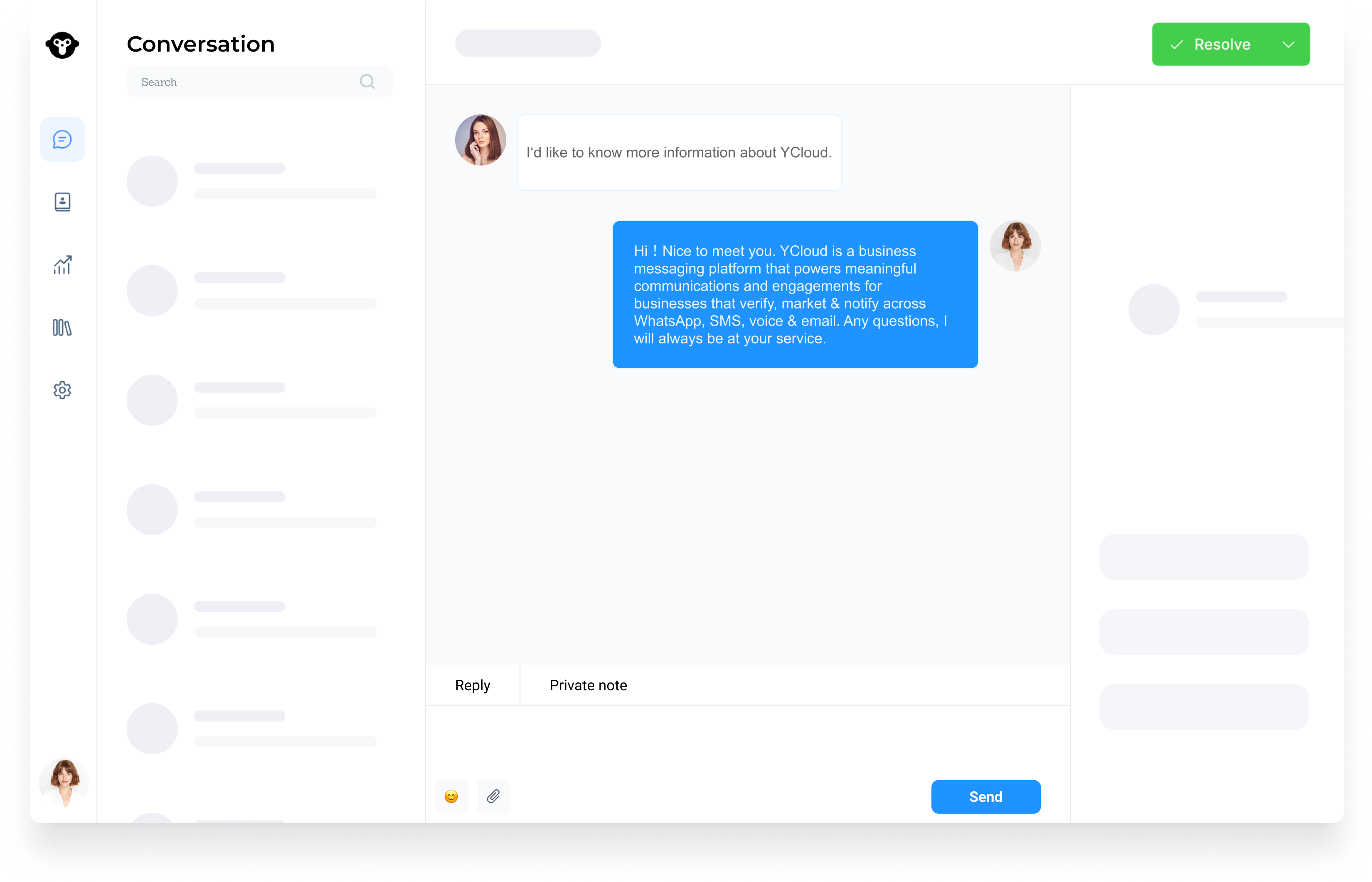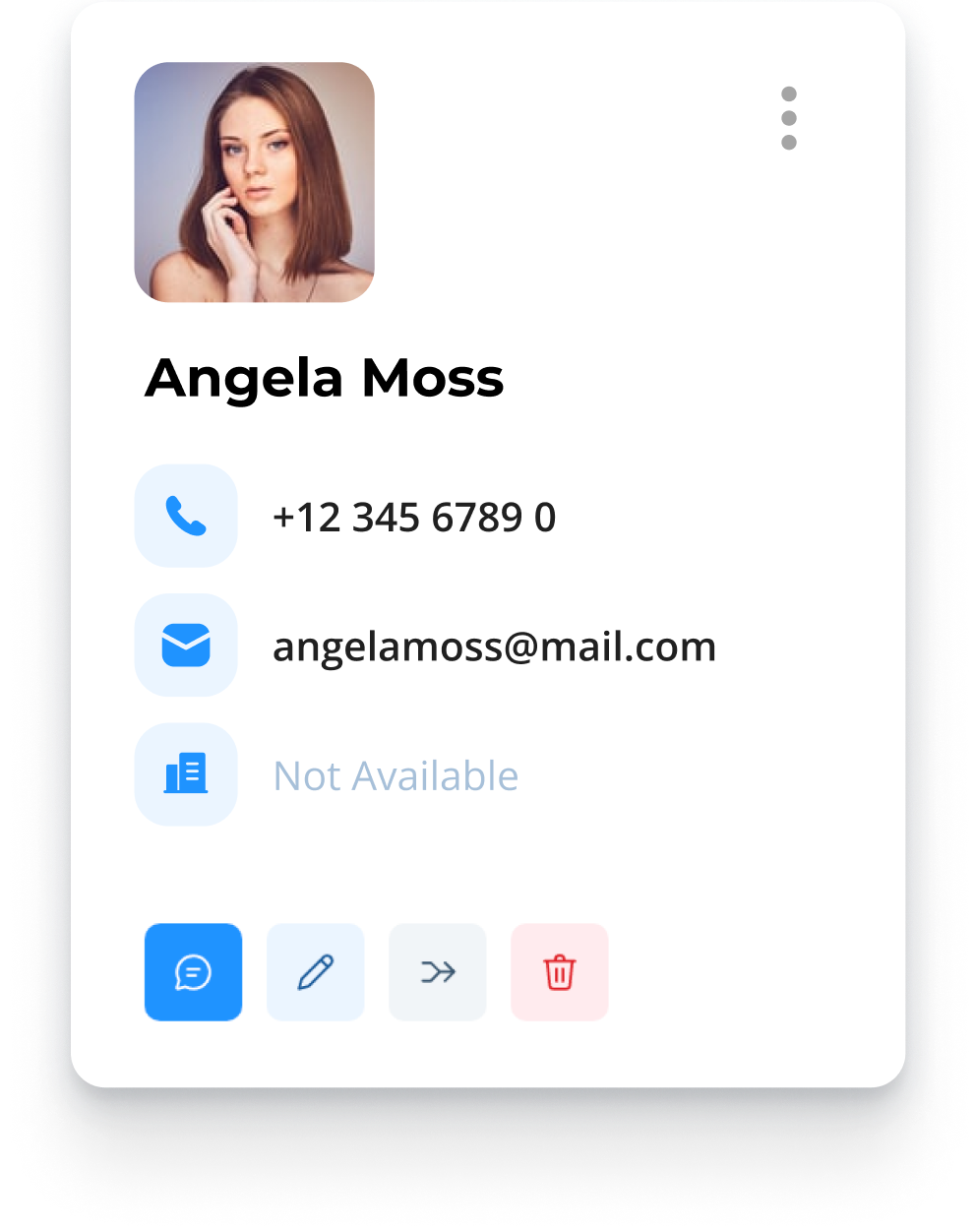 Features never let you miss
Our inbox offers all the crucial functions your support team needs
Shared inbox
Talk to your customers and your team from one place. Communicate internally and resolve customer queries effectively.
Agent auto assignment
Enable multiple human agents on the same WhatsApp account and automatically assign online agents to customers to ensure quick response and resolution of customer needs.
Customer data
The chat window supports convenient customer information recording and viewing, providing your team with rich audience context and segmentation features to personalize the customer experience.
Analysis reports
Supports rich statistical dimensions. You can grasp the performance of the support team and discover new solutions for management improvement.
Rich media
Inbox integrates with the official WhatsApp Cloud API from Meta. You can send and receive video, audio, files and location to your customers.
Easy integration
YCloud Inbox is an open customer service desk that provides APIs and Webhooks to help you integrate with other applications or customer service bots.
Boost productivity and customer satisfaction exponentially
Make your team more efficient and collaborative without switching between platforms.
Canned Responses
Use pre-set replies to respond to frequently asked questions from customers quickly, letting your team answer customer questions quickly and accurately.
I need help on how to use canned responses!
Shortcuts
Swiftly run actions with your keyboard, and perform your regular actions like resolving a conversation or snoozing it until the next reply.
Hit cmd/ctrl + K to access
Team Collaboration
Communicate with your teammates without leaving Chatwoot. Simply, use private notes to mention your colleagues and chat with them about your customer conversations.
@Ivan Pedro
Can you please take a look at this one?
Automation
Set up Automation Rules to handle all the grunt work, allowing agents to focus on more important customer service tasks.
Customized service
We can supports multiple channels, mobile devices, and more to help you interact with customers in the ways that suit you best. We're here to provide personalized support whenever you need it.
Talk to an expert
Free and easy to use
No additional costs or complicated setups, you only pay for the messages you send. We make it simple and cost-effective for businesses to improve team productivity and customer satisfaction.
See message pricing
Professional support
24/7 support in no time. Our expert team will be always on hand to help you identify the source of any problems you may encounter.
Talk to an expert
Highly praised by small and big teams
Jenny Wilson
"Using Inbox helped us grow our business by about 10 times. It made getting feedback super easy. Intercom, on the other hand, felt more like a marketing tool than a useful chat app. We wanted something that could actually help us, and Inbox was it."
Brooklyn Simmons
"Inbox is a crucial tool that allows us to have real-time conversations with customers and solve their problems, which not only drives the conversation forward but also boosts customer satisfaction."
Start using YCloud Inbox
Sign up right now to get 2 USD trial credits. Let YCloud Inbox help your customer support team relieve their workload and achieve higher customer satisfaction.