Alpha
Contact
:Grow from knowing your customers
Our Customer Data Management Platform provides real-time dynamic data that helps businesses to better understand their customers and create personalized experiences based on their unique attributes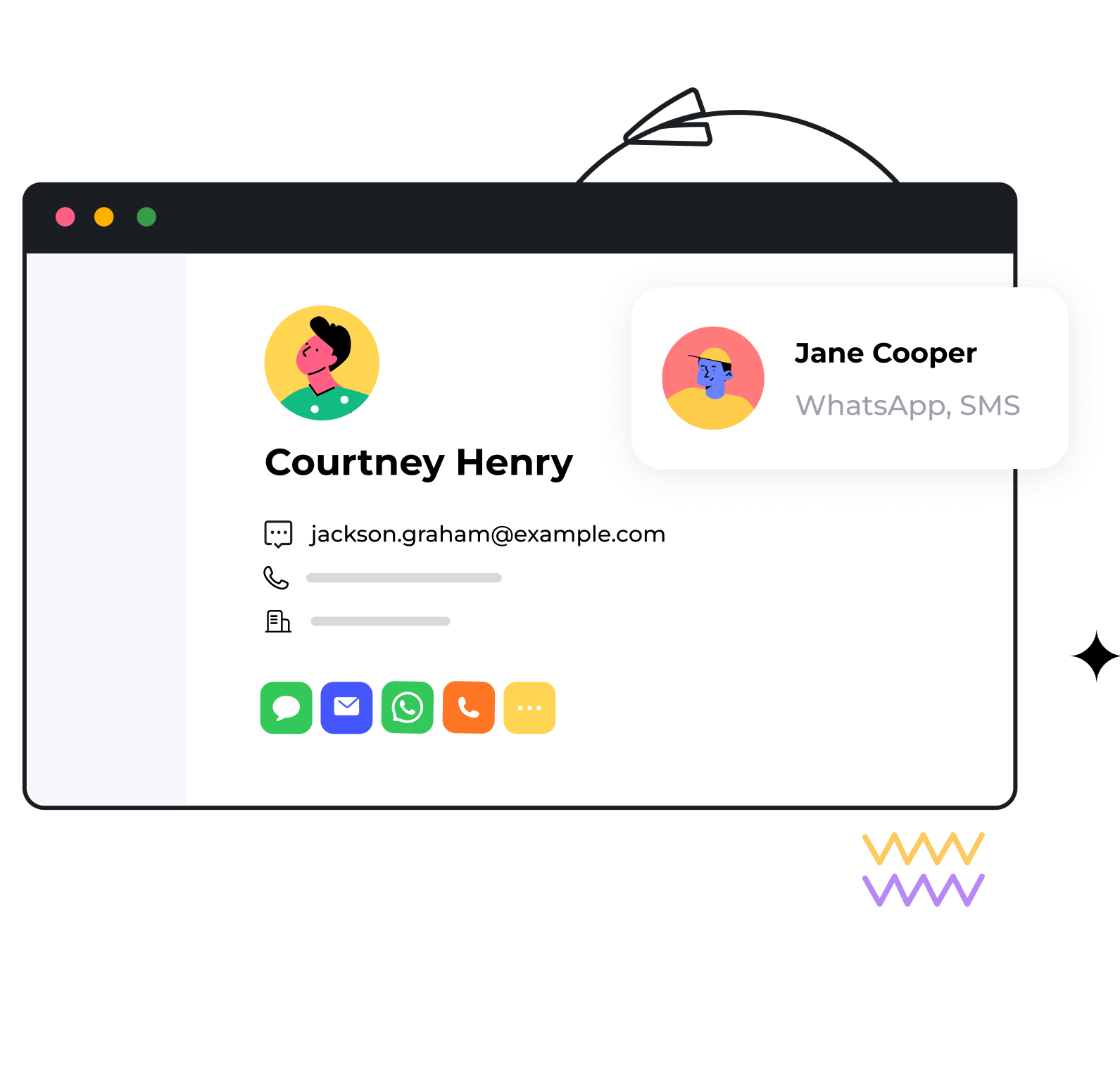 YCloud Contact suit
Bringing together collection, analysis, marketing, and feedback into a single solution. Create customized journeys for each customer.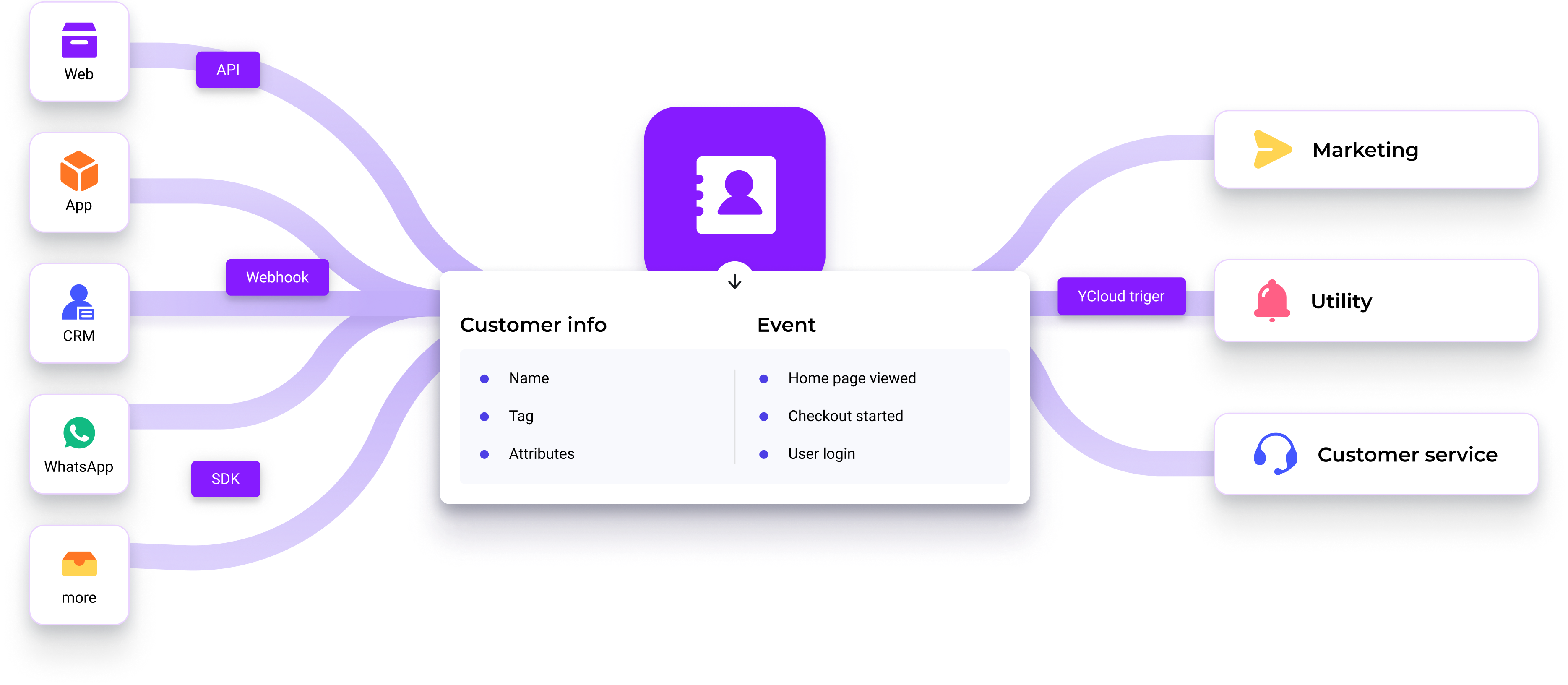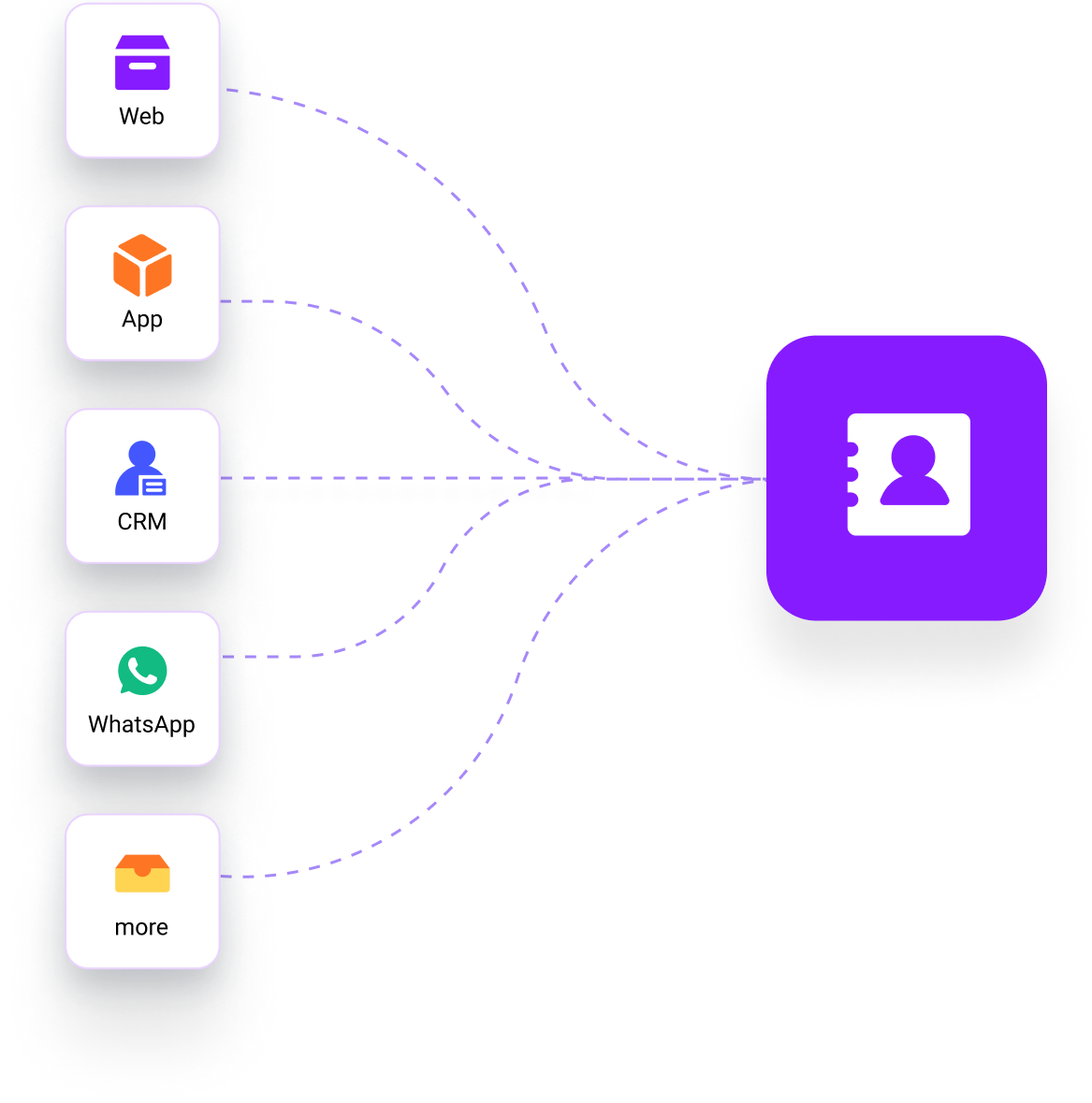 Multi-channel Data collection
Gather customer data from various channels, both online and offline, to create a comprehensive customer profile that is essential for businesses to understand their customers, boost customer satisfaction, and increase marketing outcomes.
Website
APP
CRM
WhatsApp
E-commerce platform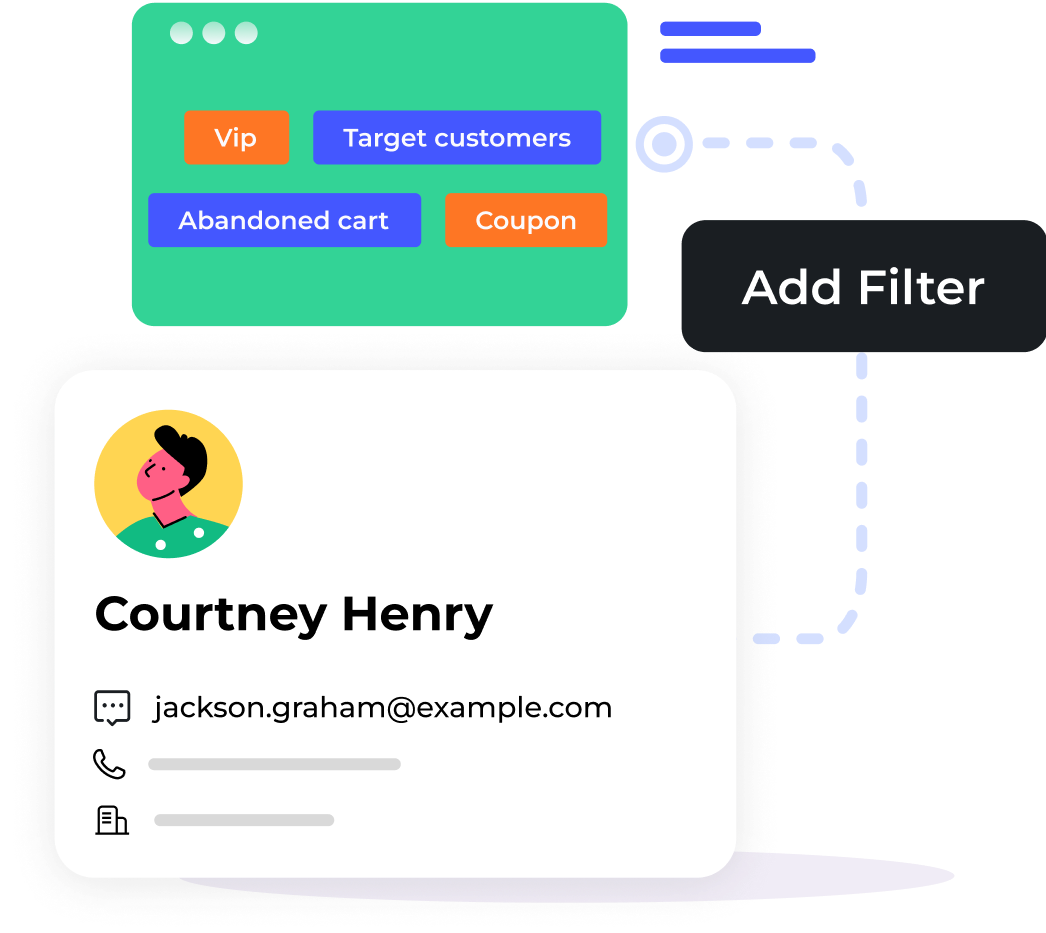 Powerful customer management
Our platform offers robust customer management capabilities, including flexible custom tags, filtering, and grouping functions that help businesses categorize customers more accurately, allowing them to quickly identify and understand high-value customers.
Customer segment
Customer profile
Customized tags
Customized attributes
Behavioral tracking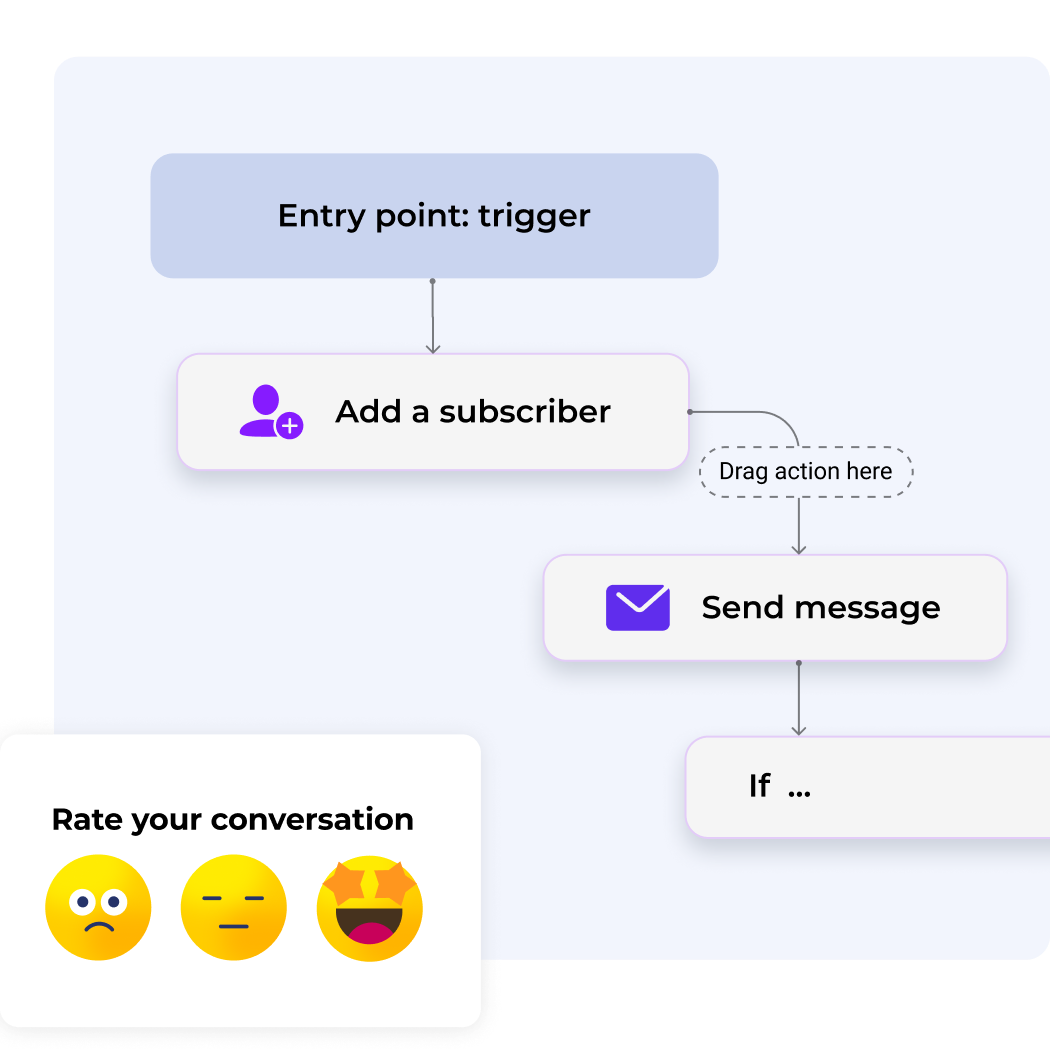 Accurate Customer Engagement
With YCloud's tools of multi-channel marketing, automated flow, customer service, etc, businesses can accurately filter and target customers. This allows for personalized marketing and real-time customer support, which can increase customer conversion and loyalty.
Secure and Compliant Data Management
We adhere strictly to privacy policies and regulations, such as GDPR, make use of flexible access control and permission management functions, along with data encryption technologies like AES and RSA, to ensure that your data is not leaked or misused. Additionally, we support channel unsubscription to respect customer rights and protect their privacy.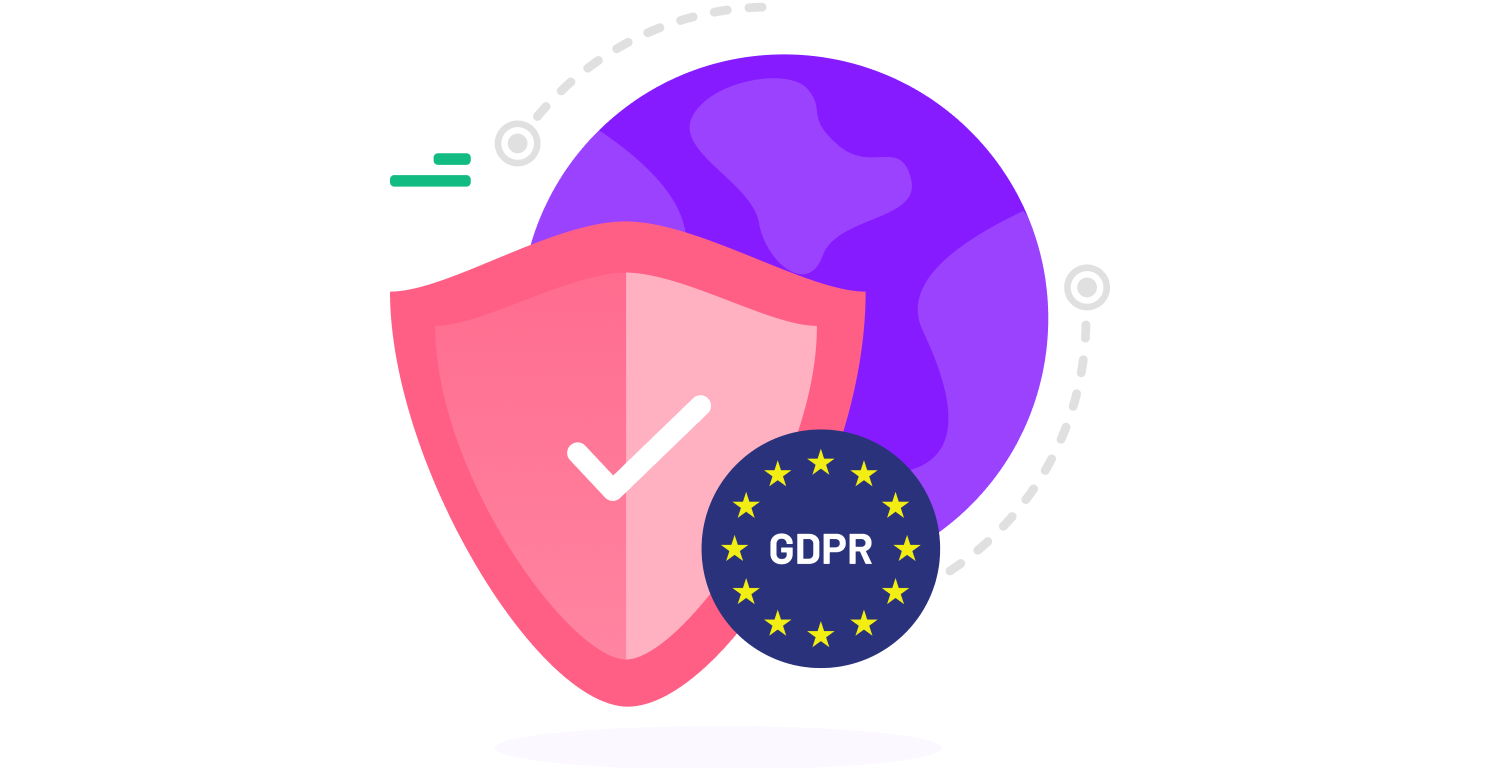 Highly praised by small and big teams
Starting from the data, increase team ROI
" YCloud contact helps us better understand our customers, and through targeted marketing, we've seen a 100% increase in the effectiveness of our marketing campaigns. At the same time, our customer satisfaction has also improved significantly. "
Grace Carey
Personalized and exclusive services can enhance customer satisfaction.
" By customizing marketing messages for their birthdays, customers feel happy and special, and are more likely to make a purchase with the exclusive birthday offer, greatly improving their enthusiasm and satisfaction. "
Louis Sossou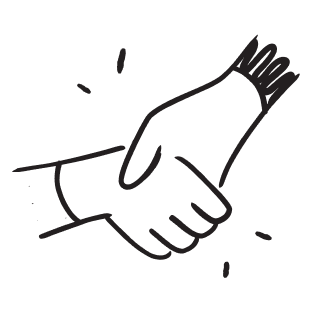 Try it out now
No charges for data storage, no additional service fees. Get started now to gain a comprehensive understanding of your customers and accurately target them.